January 3, 2019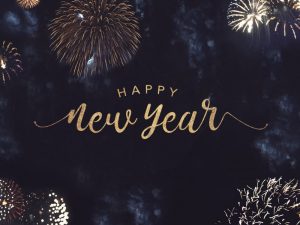 With the new year, many people make goals to improve their bodies, their minds, and their careers. Although these are all worthy causes, don't forget one important thing—your mouth. Did you know that your oral health can impact your overall health? In fact, issues in the mouth have been linked to serious medical conditions like heart disease, diabetes, kidney disease, and more. So as you make resolutions this year, make a few to improve your oral health with these three ideas from your dentist in Parma Heights.
Prevent Gum Disease
Maybe your gums are little red or swollen. Maybe they bleed when you brush your teeth. It's not a big deal, right? Wrong. These are common signs of gingivitis, the first stage of gum disease. Gum disease is a condition in which the harmful bacteria in your mouth create acids that erode the connection between your teeth and your gums.
If treated early, the effects of gingivitis can be reversed, but if left untreated, gum disease can cause permanent damage to your gums and supporting tissue and bone. Gum disease is also the most common cause of tooth loss. The good news is that you can do something about it.
Although there are tooth restoration options for those who lose teeth, it is almost always better—and certainly cheaper—to keep and take good care of your natural teeth. To prevent gum disease, you need to have good oral habits, such as the following:
Brush at least twice daily.
Floss at least once daily.
Rinse with an anticavity mouthwash daily.
Floss Daily
You hear it from your dentist all the time—you should floss. But why? Isn't brushing enough? Although brushing does remove a lot of plaque and bacteria from your teeth, the bristles can't reach in between teeth. There the harmful bacteria in plaque create acids that attack your tooth enamel and irritate gums. If left untreated, it can progress to tooth decay or gum disease. Flossing helps to remove these bacteria before they cause trouble for your oral health.
Visit the Dentist Regularly
If you brush and even floss daily, it can be tempting to think that you don't need to see a dentist twice a year. Think again. Even with good daily oral practices, you need to keep your checkup and cleaning appointment. Over time, plaque can build up and harden or calcify into tartar, which is much harder to remove. When this happens, the harmful bacteria then have constant, easy access to your teeth and gums. At your cleaning, your dentist or hygienist uses professional tools and skills to get rid of buildup and prevent cavities from forming or from getting worse. Essentially, by attending your appointment every six months, you get to wipe the slate clean and start fresh.
On top of getting a cleaning, you also get a checkup from your dentist in Parma Heights, who is currently accepting new patients. They visually check your teeth, gums, tongue, mouth, and throat for any abnormalities that could indicate a more serious condition, such as oral cancer or gum disease. Sometimes these signs can be difficult to spot by the untrained eye, and if you wait to see a doctor until you have a problem, it could already be advanced. Early detection is crucial to treat these diseases to avoid extensive damage.
This year as you make your resolutions, remember that your oral health matters as well. As you implement these practices into your life, you can enjoy a healthier mouth and consequently a healthier you. Make this the year that you make a change for the better. For more ideas on how to promote your oral health, contact your dentist in Parma Heights.
About the Author
At Advanced Dental Care, there are two caring, skilled dentists who serve the Parma Heights area. Dr. Glenn Shtarkman and Dr. Caroline Salib both have years of experience in comprehensive dental care and can offer a wide range of services from restorative dentistry to cosmetic dentistry. Whether you need dental implants or you just need a routine checkup and cleaning, they are available for long-time patients and new patients alike. You can contact them by calling (440) 885-5354 or clicking here.
Comments Off

on 3 Ways to Promote Your Oral Health in 2019 with Your Dentist in Parma Heights
No Comments
No comments yet.
RSS feed for comments on this post.
Sorry, the comment form is closed at this time.