Emergency Dentistry – Parma Heights, OH
The Care You Need Without the Wait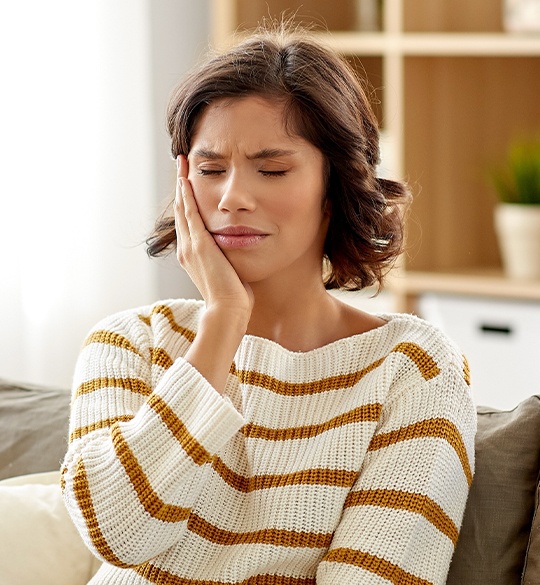 A dental emergency is any situation in which a person is experiencing a lot of pain in their teeth and needs immediate attention. This can involve a terrible toothache or an injury like a knocked out tooth. If you or a loved one ever require urgent dental care, just remember this one thing: call Advanced Dental Center. We're much more qualified to address teeth-related issues compared to your local ER, plus we'll likely be able to see you much faster. We're usually able to schedule same-day appointments and provide relief for patients in need right away with emergency dentistry in Parma Heights, OH.
Why Choose Advanced Dental Center for Emergency Dentistry?
Same-Day Appointments For Patients in Pain
Latest Technology Makes Treatment Fast & Comfortable
Team Led by Two Highly-Skilled & Experienced Dentists
How to Handle Common Dental Emergencies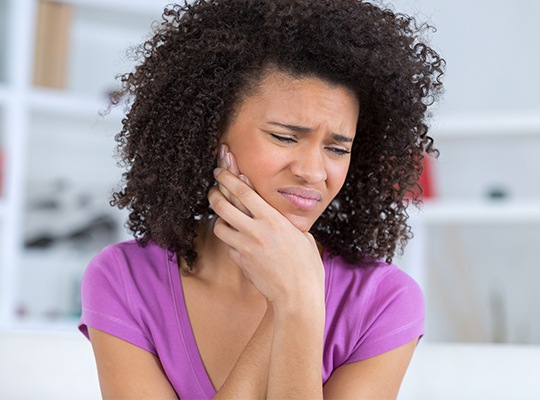 As soon as a dental emergency occurs, the best thing you can do is contact our dental office straightaway. This will allow our team to give you first-aid tips over the phone, plus we'll be able to schedule you for an appointment as soon as possible. In the meantime, here are a few actions you can take to reduce pain and give us the best chance of saving a distressed tooth: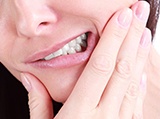 Toothaches
Floss and rinse around the tooth to remove any debris that might be stuck and causing the pain. If the problem continues, take an OTC medication and apply a cold compress to the face. In many cases, the best way to stop a severe toothache is with root canal therapy, which is actually much more comfortable than you might think!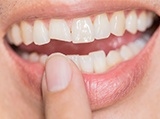 Chipped/Broken Teeth
Try to recover as many pieces of the tooth that you can, and place them in a safe container. A cold compress should be used to control any pain or swelling, and if the leftover tooth has a jagged edge, it should be covered to prevent injury to the mouth. You can do this using some sugar-free gum or dental wax.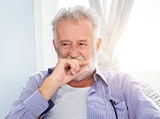 Knocked-Out Tooth
We can splint a fully dislodged tooth back into place, but only within an hour or so of the initial incident, so you need to come see us right away in this situation. Recover the tooth, gently rinse it off while avoiding the root, and attempt to place it back into its socket until we can see you. If this isn't possible, it can also be held between the cheek and gums or put in a container with milk or saltwater—it needs to remain wet to stay alive!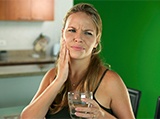 Lost Filling / Crown
Clean off the restoration, rinse out your mouth with water, and try to place it back onto your tooth. While you might not feel any pain initially, you should still come see us quickly for repair. Avoid chewing with the tooth, and if any sensitivity develops, go ahead and take an OTC medication.
How to Prevent Dental Emergencies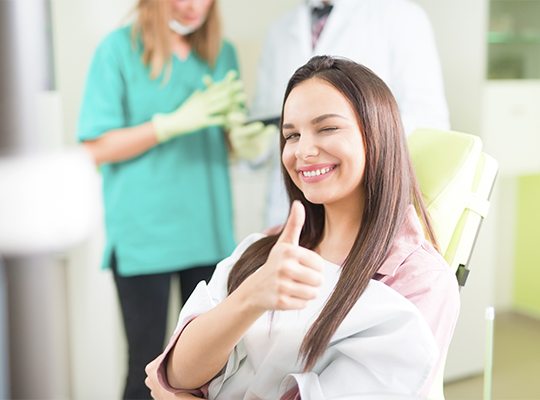 Of course, preventing a dental emergency is always easier than treating one, and these simple tips will help you do just that:
Wear a mouthguard whenever you play sports.
Don't chew on hard items like ice, popcorn kernels, pens, pencils, fingernails, etc.
Never use your teeth to open a package or bottle.
Keep up with your oral hygiene and dental checkups—regular preventive care can address small problems before they become big emergencies.
The Cost of Treating Dental Emergencies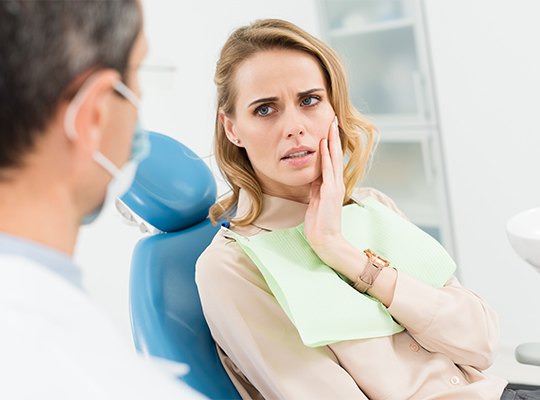 Many patients choose to not seek out immediate care for a dental emergency because they believe they won't be able to afford it. This is always a mistake. Waiting will only allow a problem to become worse and make it more likely that a costly procedure will be needed to fix it. Give us a call at the earliest sign of an emergency, and to make this kind of treatment more affordable, we're happy to accept insurance, offer financing, and we even have our own In-House Membership Plan.