Root Canal Therapy – Parma Heights, OH
Immediate Relief for Hurting Teeth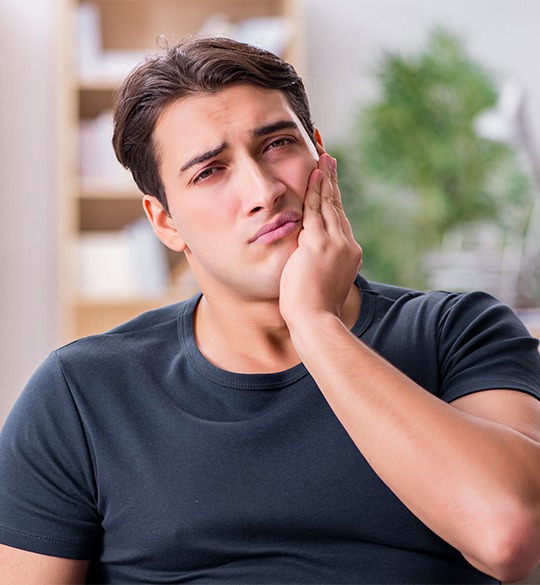 If you have an awful toothache right now that only seems to be getting worse, then root canal therapy may be exactly what you need. Despite this procedure's reputation, it's actually relatively painless, and our team regularly uses it to soothe and save severely damaged teeth that would otherwise need to be extracted. The relief you need is only a phone call away, and the team at Advanced Dental Center will make sure root canal therapy in Parma Heights, OH is as comfortable as possible.
Why Choose Advanced Dental Care for Root Canal Therapy?
Latest Technology Delivers Fast & Pain-Free Care
Same-Day Appointments Available
Flexible Payment Plans
Signs You Need a Root Canal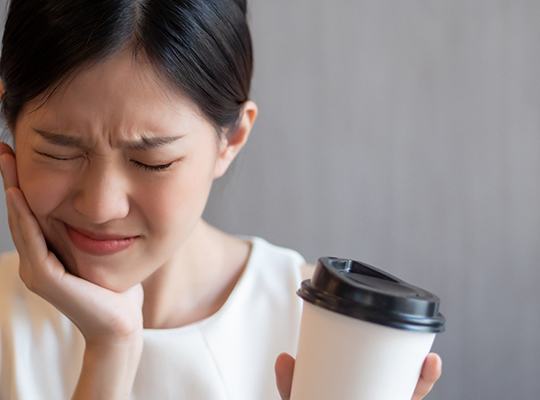 Enamel, the outermost layer of your teeth, is the hardest substance in the human body. Unfortunately, it's not indestructible. Once decay has penetrated to the inner layers, it attacks the pulp, which is when your toothache will begin. From there, it will kill the nerves, causing your toothache to stop. Therefore, while the symptoms of a root canal can be diverse, it's important to look for the common signs, such as:
Sensitivity to hot and cold foods
Pain when you bite down
Discoloration
Discomfort and swelling around the gumline
Tooth mobility
How Root Canal Therapy Actually Works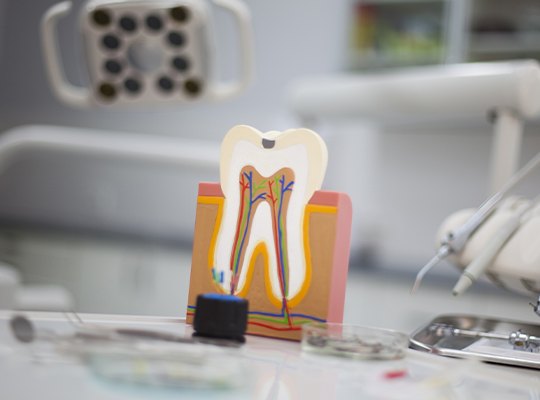 Inside all of your teeth is a bit of soft tissue called the dental pulp, which is a collection of nerves and blood vessels. If bacteria are able to reach it, it can become infected, leading to the mother of all toothaches. Root canal therapy enables our team to remove this pulp, clean the inside of the tooth, and fill it to restore its internal structure. This can usually be done over the course of a single appointment, and most patients report feeling much better right afterward. Typically, their only regret is not coming to see us sooner!
Root Canal vs. Extractions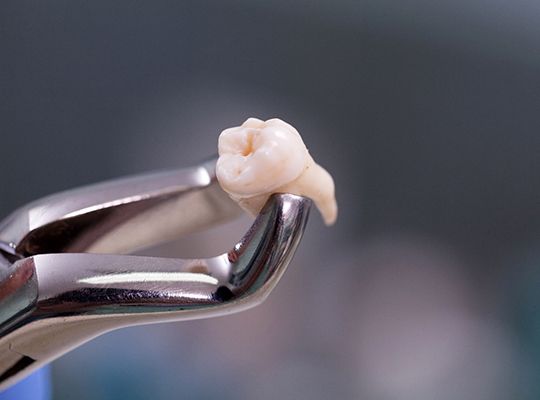 At Advanced Dental Center, priority number one is always to save your natural tooth, which is why we prefer root canals in Parma Heights. However, if the damage is too severe and restoring the affected tooth is no longer feasible, we will need to perform an extraction. Once the tooth is removed and the area has healed, we can discuss tooth replacement options, like dental implants. Otherwise, your jawbone can begin to deteriorate, and the adjacent teeth may begin to move out of position.
Is a Root Canal Painful?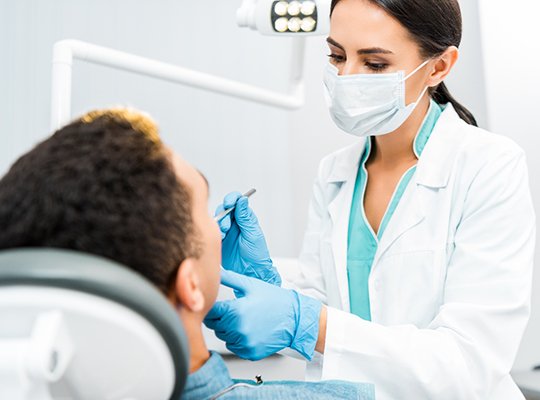 Although root canals have a reputation for being painful,= many patients find it no more cumbersome than getting a filling. After all, our team goes above and beyond to ensure you are comfortable throughout your entire treatment. Before beginning, we will use a local anesthetic to completely numb the area. If the pinch of the needle bothers you, we can even use a painless topical anesthetic beforehand. It's that pain-free! So, the most you will feel is some pressure. If at any moment you need a break or feel any discomfort, let us know and our emergency dentist in Parma Heights will stop immediately.
Aftercare Following a Root Canal