Dental Implants – Parma Heights, OH
Next-Level Tooth Replacement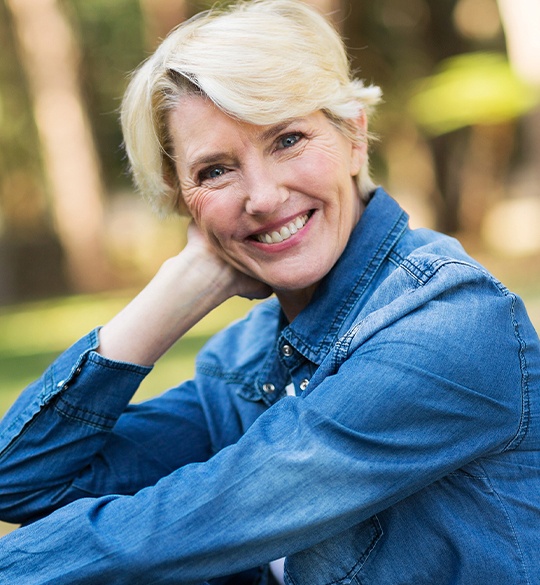 Are you tired of dealing with your missing teeth every single day? Ready to stop missing out on your favorite foods, slurring simple words, or hiding your smile? If so, dental implants in Parma Heights, OH may be the answer. The most comprehensive tooth replacement available today, implants basically allow patients to get their original smile back using highly-advanced materials and state-of-the-art techniques. At Advanced Dental Center, we can perform the entire implant procedure from start to finish right here in our Parma Heights dental office, meaning you'll be able to rebuild your smile as quickly and effectively as possible. To learn more and schedule an in-person consultation, contact us today.
Why Choose Advanced Dental Center for Dental Implants?
Full-Service Care in One Convenient Location
Latest Technology Delivers Beautiful Results Quickly
Replace Any Number of Teeth for a Lifetime
Benefits of Dental Implants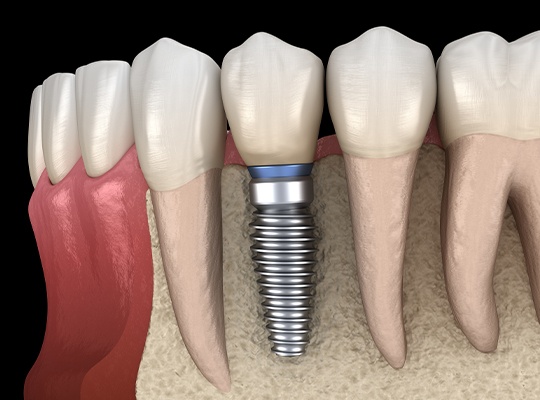 What makes dental implants different from other treatments is that a patient's new teeth are connected directly to the jawbone using new titanium tooth roots instead of just sitting on top of the gums. This more closely mimics natural dental structure, which provides a host of benefits:
Steadfast: Implant patients are able to eat whatever they like without their teeth shifting around because they are held within strong bone.
Attractive: Custom-made porcelain crowns, bridges, and dentures can be paired with implant roots to create a lifelike appearance that fully restores a patient's smile.
Jawbone Preservation: Once in place, implant roots actually stimulate the jawbone and prevent bone loss, protecting the remaining teeth from drifting while also providing adequate support for a patient's facial muscles (which prevents the formation of wrinkles).
Simple Maintenance: Standard brushing, flossing, and dental checkups are all that's needed to take care of dental implants.
Long-Term: The average lifetime of an implant is 30+ years, which is dramatically longer than traditional bridges or dentures (which usually need to be replaced every five to seven years).
Indications for Dental Implants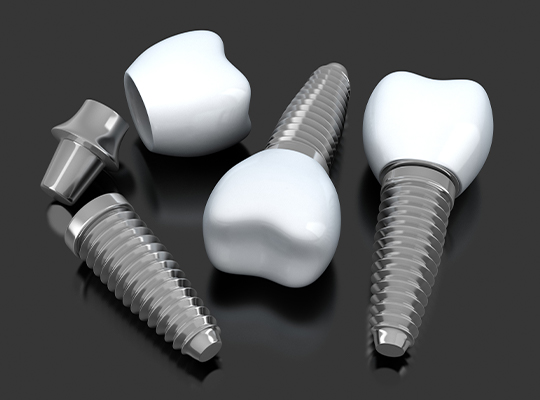 One of the best things about dental implants is their versatility. No matter how many teeth you might be missing, our team can use implants to rebuild your smile and confidence at the same time. After giving you an exam, your dentist will recommend one of the following solutions: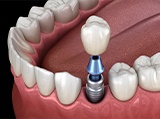 Missing Single Tooth
A dental implant root is placed into the jawbone between two healthy teeth and topped with a porcelain crown. This approach is actually more conservative versus getting a traditional bridge because the nearby teeth don't have to be altered to make room for the prosthetic.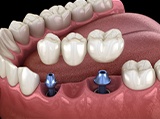 Missing Multiple Teeth
Bridges and partial dentures can have a tremendous amount of stability when dental implants are used to hold them in place. This not only makes these prosthetics more reliable but more durable as well.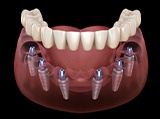 Missing All Teeth
Even patients with extensive tooth loss can benefit from dental implants. It only takes four to six titanium roots to secure a full denture to the jawbone and replace an entire row of teeth at once. Implant-retained dentures typically fit more comfortably than traditional ones while also offering a much stronger bite.
Start-to-Finish Convenience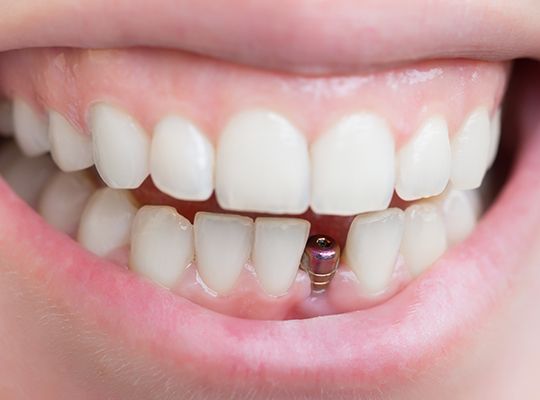 If you go to your average dental office for dental implants, they'll more than likely send you to multiple specialists to actually have the procedure completed. Instead, at Advanced Dental Center, we're able to complete every phase of the treatment in our Parma Heights dental office so you can save time and stress while you recover your smile. Our dentists have undergone special training when it comes to placing and restoring implants, meaning you'll enjoy the best when it comes to both speed and quality.
Understanding the Cost of Dental Implants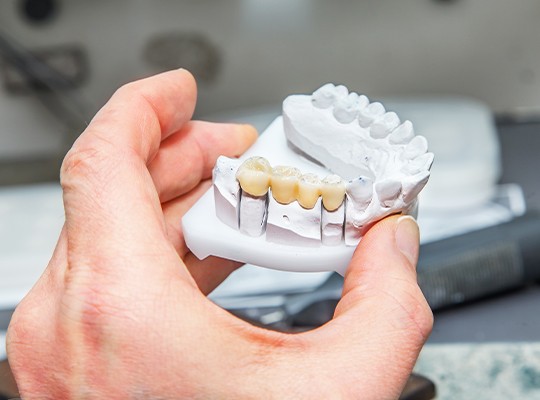 Because tooth loss can vary so much from person to person, every dental implant treatment we provide has to be completely customized to fully meet the needs of a patient. This means the number of implants used, their location, and the type of restoration needed is always different, so the cost of the treatment is always unique as well. While implants can certainly be a large investment, they are intended to last for decades, and they often help patients save compared to other options because they require such little maintenance and last multiple times longer.