Meet Your Trusted Parma Heights, OH Dental Team
Any dental office knows that it's ability to provide care is only as good as the team it employs. At Advanced Dental Center, our employees do everything possible to make you feel comfortable as you complete your basic cleanings, restorative treatments, or other procedures that you need to get done. We hope you take a moment to learn more about the administrative staff, hygienists and assistants who make the quality care we provide possible.
Nataliya – Business Manager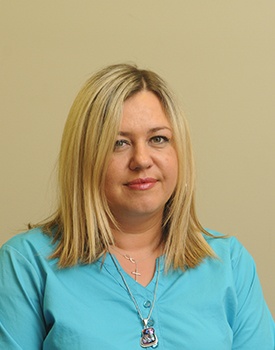 Originally from the Ukraine, I have been living in the U.S. since 2002. I am married and have two beautiful children and two dogs. I speak four different languages and I am passionate about traveling. In total, I have visited 42 states and 17 countries on four continents. I've been with the dental office since March 2013.
Lorissa – Office Manager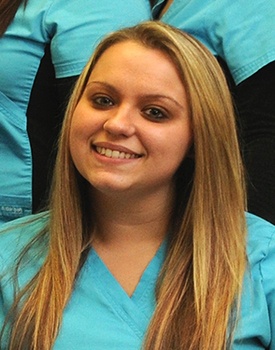 I have been with the dental office since October 2014. I went to Polaris Career Center for my assisting certification. I started out as an assistant and wanted to become more involved in personal care for patients so I became the office manager.
Francesca – Dental Hygienist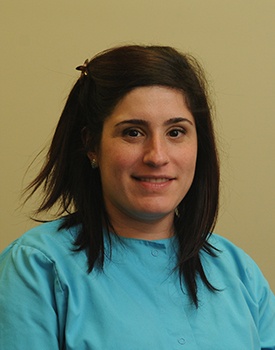 I have been with the dental office since 2003. I began as an assistant and went to school to become a hygienist and I'm very passionate about my job. I have 3 children, two boys and a girl. We also have three dogs.
Oksana – Dental Hygienist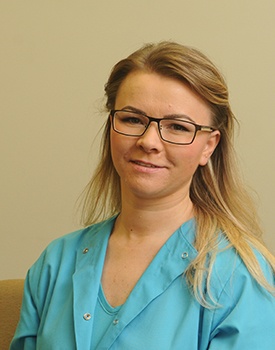 Oksana moved to the U.S. from Belarus when she was five years old. In 2005, she graduated from Cuyahoga Community College with a degree in dental hygiene. She then went on to complete a bachelor's in biology in 2009. Oksana enjoys the field she works in and hopes to become a dentist in the future.
Amanda – Dental Hygienist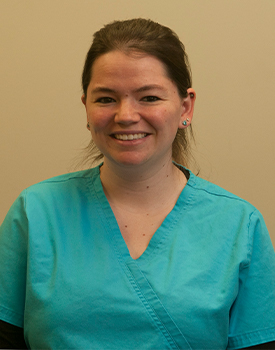 I went to school at The Ohio State University and earned my degree to become a hygienist in 2013. I love my job and all of the patients I have the opportunity to meet and work with. I have been married since October 2015. We have one son, one dog, and two cats.
Julie – Front Desk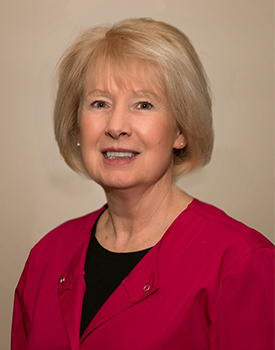 Julie has been at the front desk of Dr. Shtarkman's dental office since the dental office began in 2006 but has a total of 17 years' experience in the dental field. Prior to working in dentistry, Julie had experience in sales and customer service working for such companies as the United States Steel Corporation and Fieldcrest Towels and Linens. In her words, the best part about working in the dental field is building relationships with the patients, many of whom have become friends, and knowing that no two days will be the same. Julie has been married for 37 years and has two daughters, both of whom, along with their husbands, live and work in the Cleveland area. After work, Julie enjoys power walking, gardening, reading and spending time with family and friends.
Laura - Expanded Functions Dental Assistant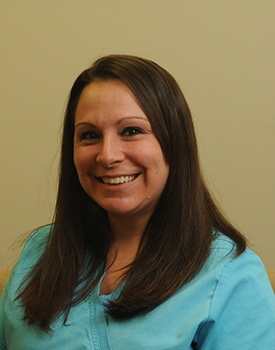 I have been with Advanced Dental Center since 2013. I attended dental assisting school at Normandy and pursued my career as an Expanded Function Dental Assistant at Case Western Reserve graduating in 2007. I love working and interacting with patients to improve their smile. I am knowledgeable and love assisting in the surgical part of placing implants. I have been married to my high school sweetheart for 10 years. I have two sons, Mason and Damian. They always keep me on my feet.
Amanda – Dental Assistant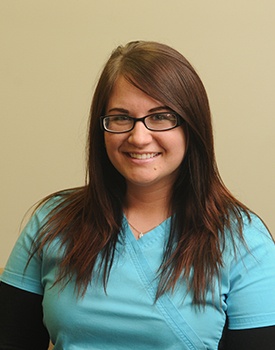 I have been a dental assistant with the dental office since December 2011. I also work as an important part of the dental implant team and am knowledgeable in all aspects of implant surgery. I graduated from the Normandy Dental Technologies program in 2011. I love interacting with all of our patients and enjoy learning from each interaction.