Teeth Whitening – Parma Heights, OH
Light Up the Room with Your Smile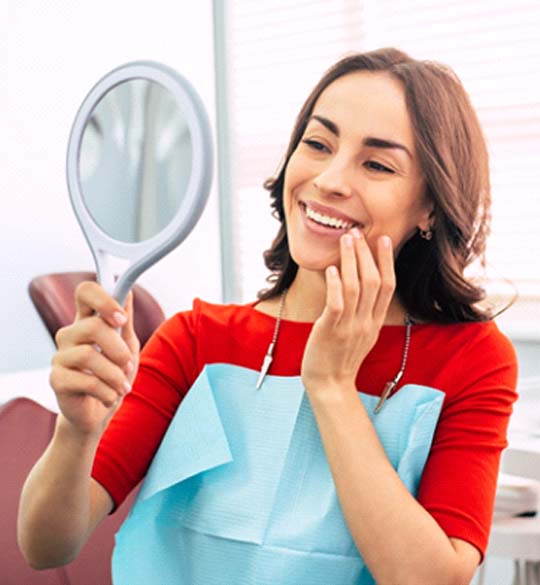 Even if you brush your teeth every day, your enamel may become stained or discolored over time. This is especially true if you enjoy a cup of coffee each morning or a glass of red wine in the evening. In addition, factors outside of your control, like genetics, can also lead to yellowed, dull teeth. Fortunately, you don't have to hide your stained teeth behind your lips thanks to modern dentistry! At Advanced Dental Center, we offer both in-office and take-home teeth whitening in Parma Heights that can remove stains and make your smile several shades brighter.
Who Is a Good Candidate for Teeth Whitening?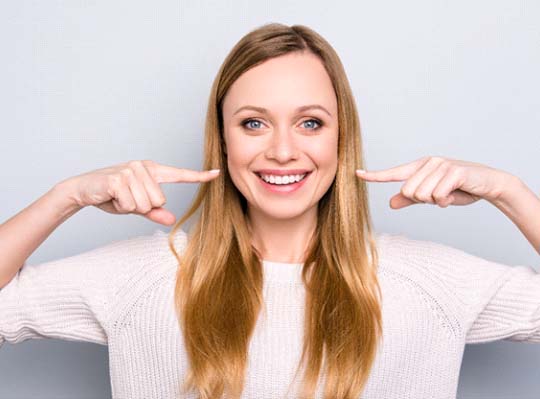 There are two types of stains that affect teeth: intrinsic and extrinsic. Intrinsic stains cause discoloration in the dentin, or inner layer of a tooth. These types of stains, which usually occur due to injury or certain types of medication, do not respond well to teeth whitening. If you frequently drink coffee, tea, cola, or wine, or if you smoke cigarettes, your teeth likely have extrinsic, or superficial, stains. This type of discoloration can be effectively treated with professional teeth whitening. The best way to determine if you are a good candidate for teeth whitening treatment is to meet with one our dentists. They will carefully examine your teeth and formulate a personalized treatment plan to match your smile goals.
How Does Teeth Whitening Work?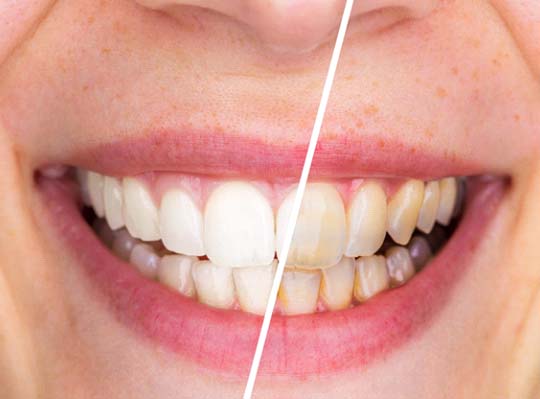 At Advanced Dental Center, we offer Ultradent Opalescense in-office whitening and take-home whitening kits. While each method of teeth whitening in Parma Heights involves different timelines, both are customized to your unique needs and are capable of producing beautiful results.
Take-Home Teeth Whitening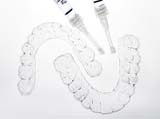 Custom teeth whitening kits are a great way to whiten your smile in the convenience of your own home. Unlike whitening kits sold in stores, Opalescense patient kits ($199) utilize custom whitening trays and professional-grade bleaching gel. After wearing your trays for the designated amount of time each day for two weeks, your smile will be noticeably brighter! For $79, we also offer Opalescense Go kits, which use UltraFit trays that conform to any smile.
In-Office Teeth Whitening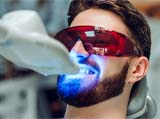 Opalescense Boost teeth whitening for $299 can deliver dramatic results in as little a one hour! This in-office whitening option is perfect if you have a wedding, job interview, or other big event coming up. Opalescense bleaching gel, which is proven to be safe and effective, penetrates enamels and blasts away stains and discoloration. After just a single appointment, you can walk out of our office with an attractive smile that will boost your confidence.
Tips for Maintaining Your Brighter Smile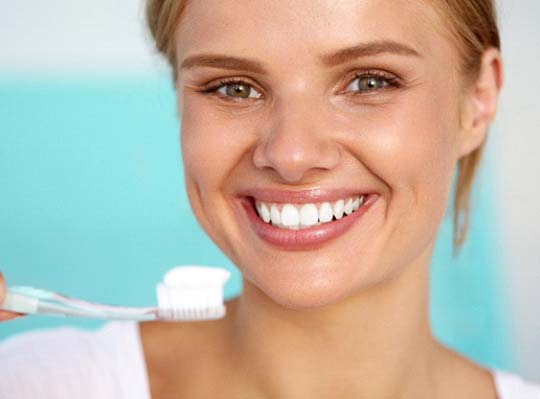 After investing in whitening your smile, it's important to take steps to keep your teeth looking their best for as long as possible. You can help maintain your results by:
Practicing good oral hygiene at home by brushing twice a day and flossing daily. Try brushing with Opalescence toothpaste ($15), which works to actively, yet gently, remove surface stains.
Avoid frequently eating dark-colored foods and beverages, such as coffee, red wine, black tea, soy sauce, and curry.
Avoid unhealthy habits that can weaken your tooth enamel and cause discoloration, such as smoking tobacco, biting your fingernails, or using your teeth to open packages.
Continue to see your cosmetic dentist in Parma Heights for regular checkups and cleanings.
Inquire about touch-ups you can use to maintain your results.
Teeth Whitening FAQs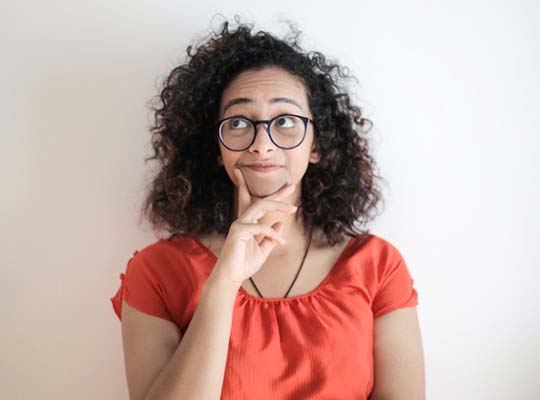 If your pearly whites aren't as bright as they used to be, your cosmetic dentist can help. Teeth whitening in Parma Heights can restore your beautiful smile; however, we know you might have some concerns before you're ready to invest. Don't worry, here are the answers to a few frequently asked questions.
Is teeth whitening painful?
Despite the rumors, teeth whitening isn't painful when performed by a trained dental professional. Modern whitening systems are customized to decrease the likeliness of any discomfort significantly. If you are prone to tooth sensitivity, let your cosmetic dentist in Parma Heights know so they can ensure the right amount of whitening agent is used. Your dentist may also recommend avoiding any hot or cold foods and drinks to minimize the risk of sensitivity. They may also recommend a sensitivity toothpaste to block pain signals. You can avoid discomfort in the dental chair by spacing out your whitening treatments, including any OTC products or home remedies.
Am I a candidate for teeth whitening?
If you're unhappy with stains or discoloration, you can likely benefit from teeth whitening; however, you'll still need a consultation with your cosmetic dentist. Although your focus will be on a brighter smile, their first priority is your oral health. Any untreated dental issues must be resolved before any whitening treatments, including those OTC. Besides the health of your teeth and gums, the source of the discoloration will also determine if you're a candidate. Various factors cause staining and discoloration. Not all can be treated using a whitening system. If a whitening treatment isn't right for you, your cosmetic dentist will discuss alternatives, like veneers.
Does teeth whitening damage enamel?
Whitening treatments don't damage the enamel, contrary to what you might have heard. If your teeth and gums are healthy, the gel won't harm your teeth. However, overusing products, risky home remedies, and some OTC products can damage your teeth. Since your enamel can't regenerate, it's important to have the supervision of a dental professional to restore your smile safely.
Is teeth whitening permanent?
Unfortunately, the results of whitening treatments aren't permanent. Various factors affect the longevity of your investment, like your oral hygiene and lifestyle habits. You can ensure your smile stays white for many years by committing to your oral hygiene at home and visiting your dentist regularly for a cleaning and checkup. Your cosmetic dentist will advise you to limit contact with anything that can lead to new stains, like drinking a lot of coffee or smoking. If you notice your results fading, your dentist can provide you with a touch-up kit. If you are interested in longer-lasting results, ask your dentist about revamping your smile with veneers.
Does teeth whitening work on dental crowns?
Dental crowns aren't porous, so whitening treatments won't improve their color. The whitening agents can weaken the bonding material, which can cause your restoration to come loose. Be sure to let your dental team know about any crowns. Your dentist will create a personalized plan to ensure consistent results.