Preventive Dentistry – Parma Heights, OH
Friendly, Fast, & Effective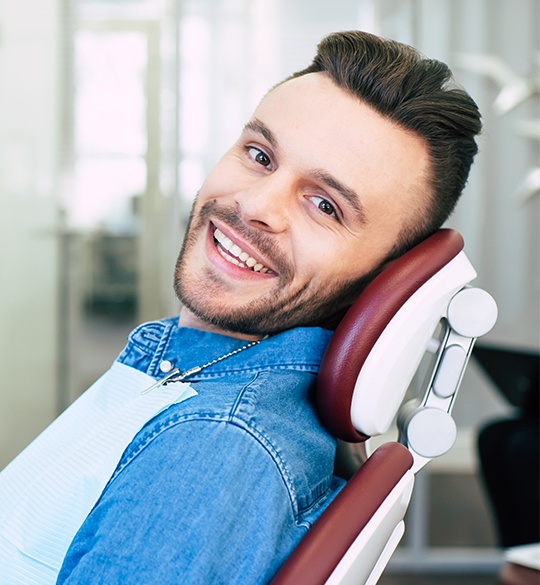 Even the most common dental problems can be avoided for years at a time with consistent preventive dentistry in Parma Heights, OH dental office. At Advanced Dental Center, our general services ensure that issues like cavities and gum disease are stopped before they cause you any headaches, plus this means you won't have to take the time and expense to have them fixed! This approach is extremely effective for patients of all ages, so to schedule you or your child's next appointment, give us a call today. Be sure to ask about our New Patient Special!
Why Choose Advanced Dental Center for Preventive Dentistry?
Happy to Treat the Entire Family
State-of-the-Art Technology = Faster, More Comfortable Care
Flexible Payment Options Suited for Every Budget
Dental Checkups & Teeth Cleanings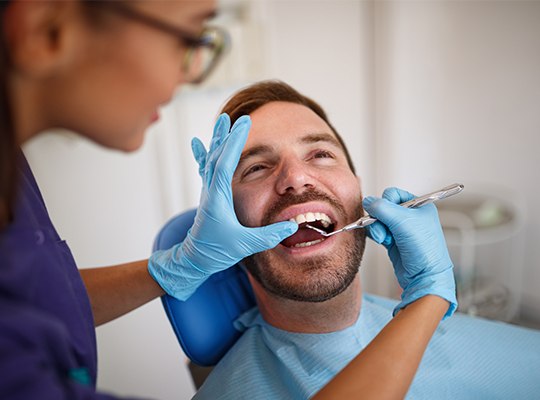 While a good brushing and flossing routine is vital, it takes more than a good homecare routine to enjoy good oral health. That's why we recommend visiting Dr. Shtarkman or Dr. Salib twice a year for routine care. During your checkups, we'll help you clean your smile and look for signs of the most common dental problems. If we find anything during your visit, we can work with you to create a personalized treatment plan that preserves your smile and protects it from serious harm. We can also answer your dental questions and offer tips for enjoying better oral health between visits.
Learn About Dental Hygiene & Cleanings
Children's Dentistry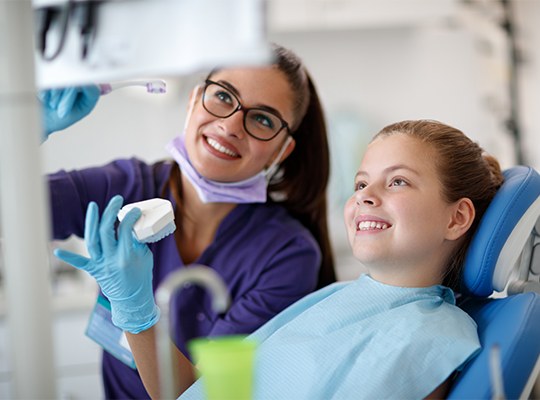 We're more than happy to take care of any growing smiles you might have at home, and here, you can trust our team will treat your child just like they are one of our own. Their comfort will always be one of our top priorities as we protect them from tooth decay, monitor their oral development, and offer helpful hygiene advice at every appointment. Starting professional dental care at an early age is one of the best ways to ensure the lifetime health of your child's teeth!
Oral Cancer Screening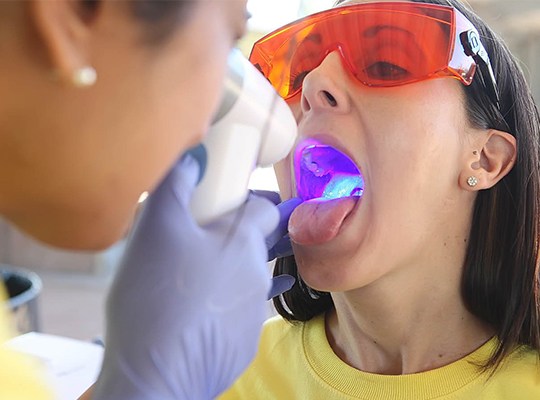 In addition to cleaning your smile and assessing your health, Dr. Shtarkman will also complete an oral cancer screening. Using a special ultraviolet light, we can see issues that wouldn't otherwise be visible to the naked eye. Therefore, we can diagnose and treat oral cancer much sooner than ever before, increasing the patient's chances of making a full recovery as a result.
Fluoride Treatment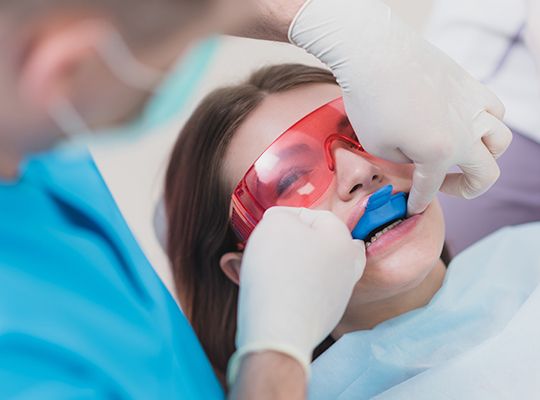 If you look at the toothpaste in your bathroom right now, it probably has fluoride added to it, and the same goes for the water coming out of your tap. This is because when fluoride comes in contact with tooth enamel, it actually fortifies it and makes it more resilient against decay. We also use topical fluoride in our dental office, and with a quick treatment during someone's checkups, we can drastically lower their risk for cavities between appointments.
Nightguards for Bruxism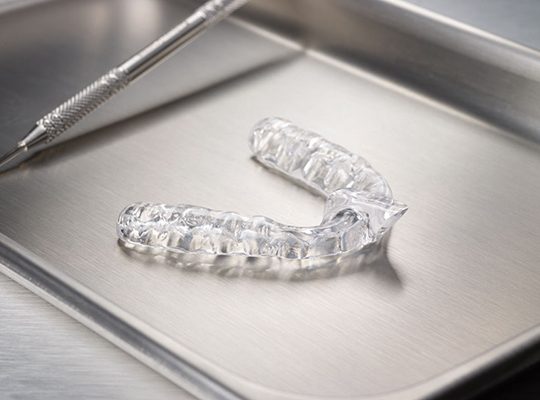 Is it normal for you to have a headache or sore jaw in the morning? Do your teeth look worn down and stubby? These are both telltale signs of bruxism, or unconscious teeth grinding during sleep. A simple, custom-made oral appliance called a nightguard can address this problem and help a patient protect and preserve their teeth from cracking, plus it can stop the muscle pain associated with overused jaw muscles, leading to much better mornings!