Membership Plan– Parma Heights, OH
Our In-House
Dental Insurance
Membership Plan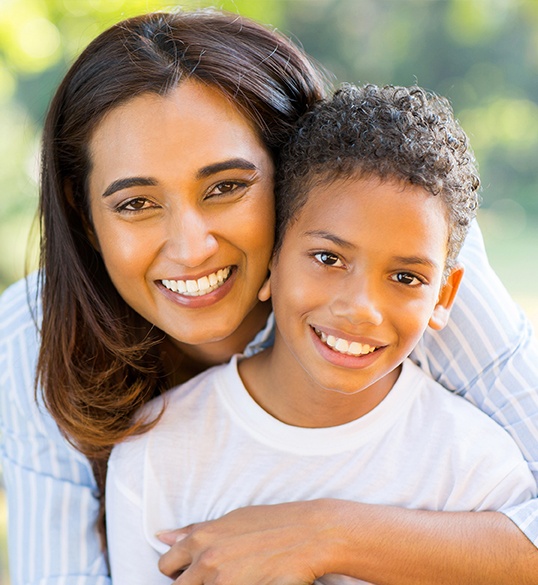 Dental insurance is an important asset for many of our patients. However, if you have not purchased individual dental insurance and do not receive it through your employer, you can still benefit from big savings on necessary dental treatments when you are a patient of Advanced Dental Center. We are pleased to offer Dental Choice Ohio as a wonderful option -- it is an in-house dental insurance plan that comes at an affordable price for the whole family. Keep reading to find out how much it costs to join and what this dental insurance plan includes.
Get to Know Our In-House
Dental Insurance Plan
All of our patients who are not already part of another dental insurance plan are eligible to join Dental Choice Ohio, the insurance offered directly through Advanced Dental Center. In exchange for a small monthly fee, you and anyone else in your family who is covered by this plan are eligible for significant savings on the preventive and restorative treatments all smiles need to stay healthy.
$255 per person
for the year
$450 for two people
for the year
When you make these payments on time, you are setting yourself up for the following discounts on our high-quality dental care:
Tooth Colored Fillings
Hard Tissue Laser
CEREC One Visit Crowns
Patients who are members of this plan can save big on quality dental care overall. For example, a procedure like a dental crown without insurance can run you as much as $1,000 -- but with Dental Choice Ohio, you can save around $220 on this common restorative treatment. Take advantage of similar savings on laser treatments, root canals, fillings, and even dental implants.
Multiple Benefits of
In-House Insurance
You and your loved ones will enjoy a host of benefits when you sign up for a Dental Choice Ohio plan through Advanced Dental Care. Some of the most significant advantages of this offer include the following:
Save big on the preventive care you and your loved ones need to enjoy smiles that last a lifetime
The average savings is

$440 per person per year

on preventive treatments alone.
Our team members are experts in this insurance plan, meaning we always know how to help you stretch your benefits.
We take care of all the paperwork for you -- it's very easy to use this plan!
Patients of all ages can benefit from affordable dental care through Dental Choice Ohio.

Learn More about In-House
Dental Insurance Today!
If you are not a member of any other dental insurance plan and would like to discuss how you can benefit from Dental Choice Ohio, we can't wait to share the details of this plan with you. You are invited to contact our dental office!