Missing Teeth – Parma Heights, OH
Close the Gaps for Good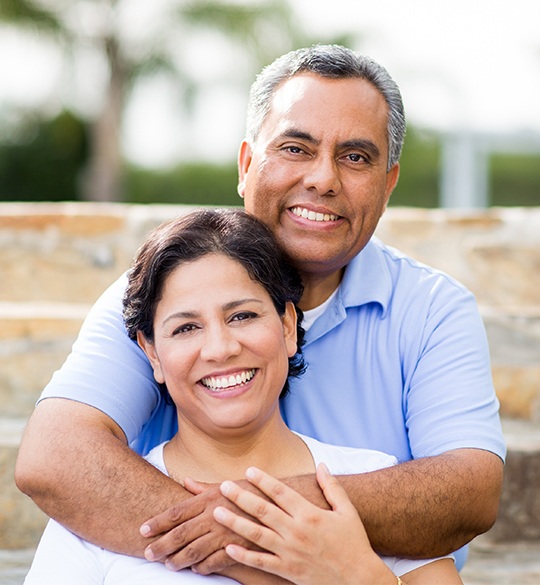 If you have an incomplete smile, whether you're missing one, multiple, or most of your teeth, you're in danger of developing severe oral health issues down the road. In addition to a heightened risk for gum disease and shifting teeth, tooth loss can also make it much harder to speak and eat comfortably, which can drastically lower someone's quality of life. Thankfully, the team at Advanced Dental Center can easily rebuild every patient's smile so it looks and feels like new again. No matter what state your teeth might be in now, Dr. Shtarkman and Dr. Salib can fill in any spaces using a beautiful, custom-made restoration that will last for many years to come. Interested in learning more about your options for replacing missing teeth in Parma Heights, OH? If so, contact us today to schedule a consultation.
Why Choose Advanced Dental Center for Missing Teeth Replacement?
Start-to-Finish Dental Implant Care Available
Metal-Free Materials Look Great & Last for Decades
Treatments Custom-Designed for Every Patient
Dental Bridges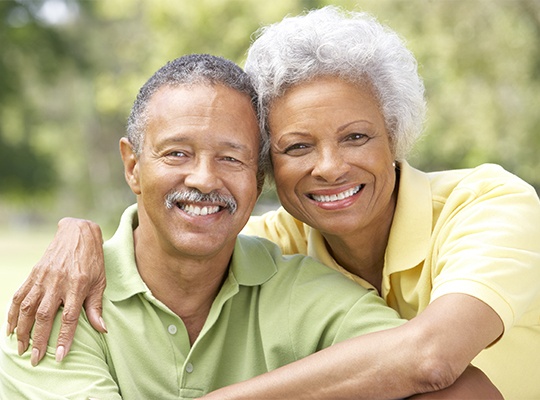 A bridge uses the strength of a patient's remaining teeth to replace one to three missing in a row. Dental crowns are placed over the teeth on either side of the gap, and these are attached to additional dental crowns in the middle, literally "bridging" the space. Bridges are extremely stable, allowing a patient to eat whatever they like, but they are also designed to look extremely lifelike, fully restoring a patient's appearance as well.
Dentures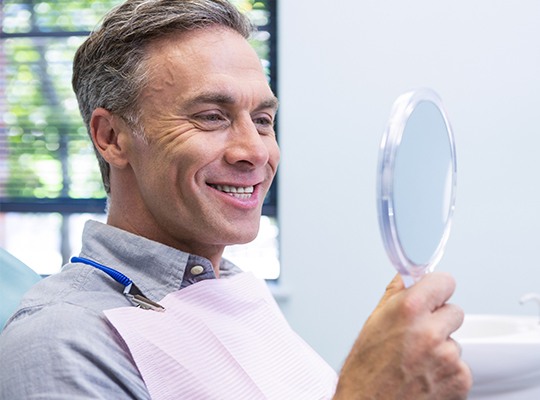 Modern-day dentures are stronger, more comfortable, and more natural-looking than ever before. Made using state-of-the-art acrylic materials, our team can design a denture to replace several teeth throughout the mouth or even an entire dental arch. Once in place, it will instantly and dramatically improve a patient's ability to eat, speak, and smile with ease. We can provide both traditional removable dentures as well as those secured with dental implants to provide an even better hold.
Learn About Dentures & Partials
Dental Implants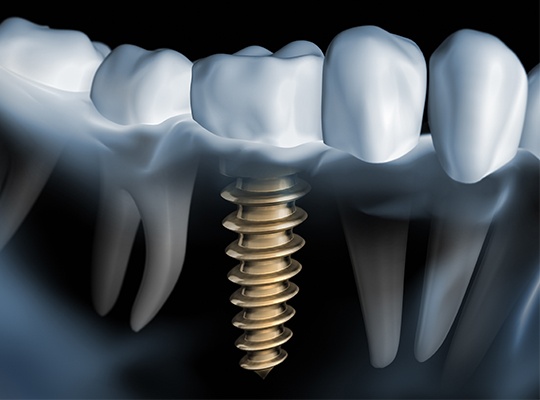 Dental implants are the only tooth replacement available today that brings back an entire tooth from root to crown, creating something that is the next best thing to nature. Rather than just sitting on top of the gums and relying on the neighboring teeth for support, implanted teeth are anchored directly to the jawbone using titanium tooth roots. This gives them a strength and stability unmatched by any other treatment, and custom-made porcelain restorations ensure they blend seamlessly into any smile.