Dentures – Parma Heights, OH
Alternative Solutions to Replace Missing Teeth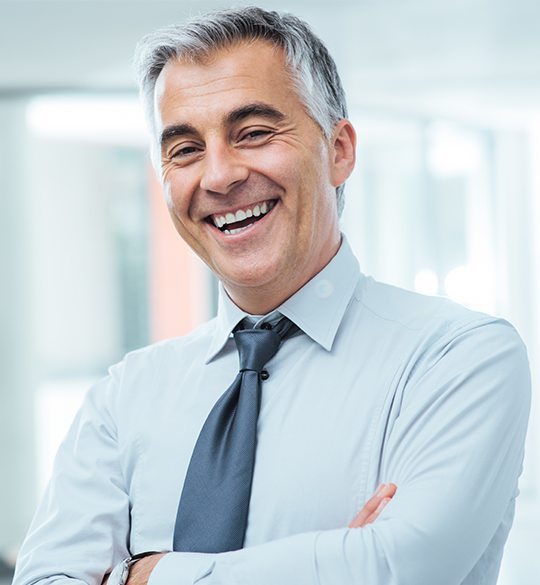 Are you struggling to find a solution to replace your missing teeth? Do you long for a fully restored smile without breaking the bank? At Advanced Dental Center, we want all our patients to achieve a beautiful, confident smile, which is why we offer partials and full dentures in Parma Heights, OH! No matter if you're missing a few teeth or a full arch, both tooth replacement options can give you the look and feel you need to have restored confidence in your smile. If you're ready to get started, schedule an appointment with Dr. Shtarkman today.
Why Choose Advanced Dental Center for Dentures?
State-of-the-Art Dental Technology
Board-Certified Dentist
Payment Plans are Accepted
What is a Denture?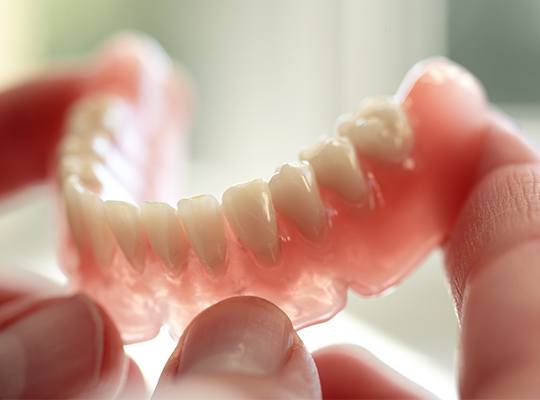 When you hear the word "denture," you probably envision an elderly individual with a set of false teeth. While this isn't entirely untrue, dentures actually come in two types: full and partial dentures. A full denture replaces all the missing teeth on an arch. Whether you've lost your teeth over time or had them extracted, a full denture can restore your smile and your facial appearance.
Conventional dentures can take several months to be created and eventually placed, whereas immediate dentures can be positioned once your teeth are removed. However, it's important to know that the healing period after tooth extraction does cause your bone and gums to shrink, which will require that you have your dentures adjusted in order to fit properly.
The other option is implant-supported dentures, which are held in place by dental implants that are surgically placed into your jawbone. You and your dentist in Parma Heights can discuss which option is right for you.
How Does it Work?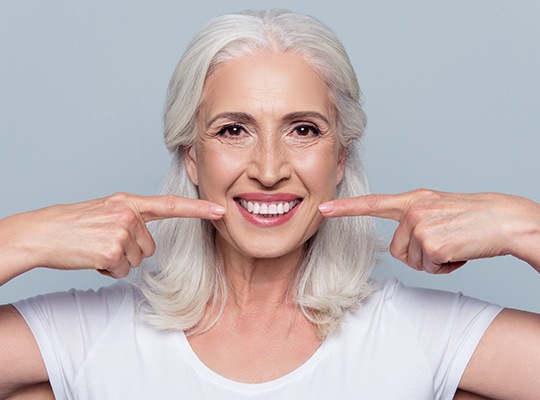 Depending on whether you need only a top or bottom denture, or both, Dr. Shtarkman will take an impression of the appropriate area so that your dentures can be created. Generally, dentures that live on the top of your mouth are held in place by natural suction; however, there are times when dental adhesive can prove helpful.
If the denture lives on the bottom of your mouth, there is room left open for your tongue. Between your tongue and cheek muscles, your bottom denture should have no problem staying in place.
If for any reason you feel you are using an excessive amount of adhesive to keep your dentures from slipping or coming out, contact our dental office, as it may be a sign that your dentures don't fit properly.
What is a Partial Denture?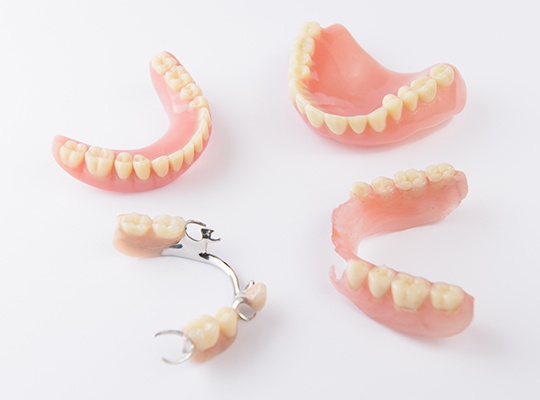 If you're only missing a few teeth along the same row but have several natural teeth still in place, a partial denture may be right for you. Once placed, it will create a seamless look to your smile, filling in any gaps or holes left by your missing teeth.
The artificial teeth are placed on a pink or gum-colored plastic base, which is then connected to a clasp or clip. Partial dentures can be attached to natural teeth on the top or bottom row.
An alternative to a partial is a fixed bridge, which can be generated using crowns, also known as caps. A fixed bridge with caps uses natural teeth on either side of the cap to serve as anchors to keep the bridge in place.
How Does it Work?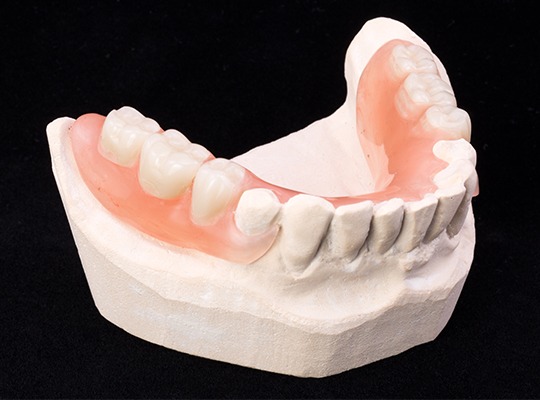 Once the partial is created, it will fill in the space created by your missing teeth. These artificial teeth are made to look just like your natural teeth, so no one will be able to tell there's a difference between the two. Also, a partial prevents your other teeth from shifting position.
If the idea of clasps or clips doesn't appeal to you, there is the option to have your partial denture include an internal attachment, so it appears more natural.
What Are the Benefits?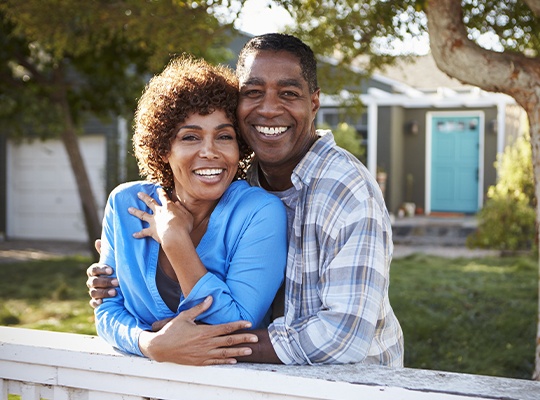 Increased confidence
Restore your facial appearance
Customized to your individual needs
Prevents natural teeth from shifting
Protects natural teeth by spreading the chewing force over a greater area