Implant Dentures – Parma Heights, OH
We Can Permanently Complete Your Smile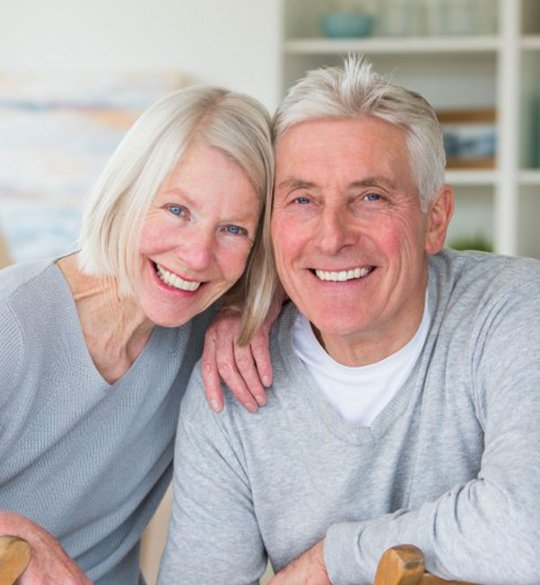 Are you one of the 36 million Americans who doesn't have any natural teeth left? If so, you've probably found yourself disappointed with what traditional dentures have to offer. These prosthetics can recreate the appearance of your pearly whites, but they leave a lot to be desired in terms of eating your favorite foods and smiling with full confidence. Implant dentures solve these problems. With implant dentures in Parma Heights, OH, you can enjoy a stable, confident smile that lasts for decades – if not a lifetime! At Advanced Dental Center, our dentists are able to perform every step of the treatment process right here in our own office. Contact our team today to learn how we can permanently complete your smile with implant dentures!
Why Choose Advanced Dental Center for Implant Dentures?
Dental Implants Conveniently Placed In-House
CT/Cone Beam Scanner Ensures Precise, Safe Dental Implant Placement
Team Led by Two Experienced, Caring Dentists
What Are Implant Dentures?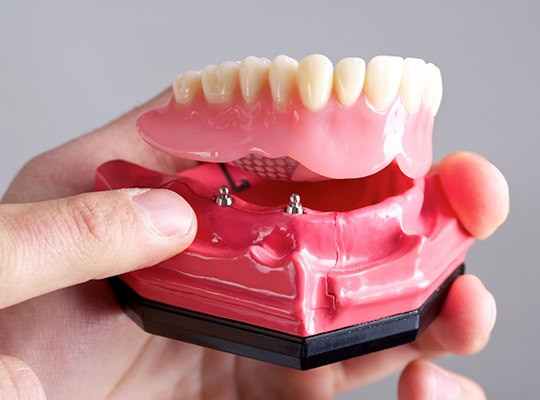 An implant denture can replace an entire arch of teeth at the same time by securing a row of prosthetic teeth onto a small number of dental implants. Your implant dentist in Parma Heights surgically inserts these titanium posts into your jaw, where they merge with the surrounding bone tissue. They're able to function as the roots of your teeth, so you can be sure that the custom denture we anchor to the implants will remain firmly in place without the need for messy adhesives.
Fixed/Permanent Implant Dentures
A fixed implant denture can only be removed by a dentist. This prosthetic is supported by an average of four to six implants that are strategically positioned to deliver maximum support. While this option requires more jawbone density, it feels so natural that many patients forget they even lost any teeth in the first place!
Removable Implant Dentures
Your implant denture can also be secured onto ball-retained or bar-retained devices so that you can take it out of your mouth whenever you would like. While the implants stay in your jaw, you can easily remove the denture for cleaning. Removable implant dentures don't usually require as much jawbone density since they can be attached to two to five implants.
The Implant Denture Procedure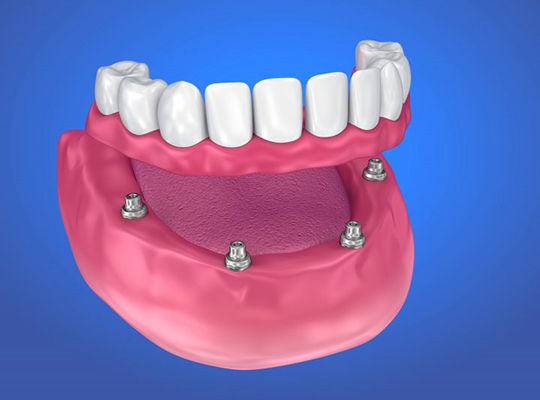 Unlike many other general dental practices, you won't have to be referred to an unfamiliar specialist for the implant denture procedure. Instead, our dentists can place dental implants in-house, ensuring your treatment is more comfortable and convenient. Although the process of getting implant dentures can take several months to a year or more, your final results will be worth the wait!
During your consultation, we'll determine whether you require preparatory treatments (bone grafting, gum disease therapy, etc.) before dental implant surgery. If so, you can expect your total treatment time to be longer. If not, then we can move straight to the implant placement. After numbing your mouth and jaw, we make small incisions in the gums and insert the implants at precise positions. Then, we close the gums and place healing caps on top of the implants. You'll spend the next three to six months healing as the implants fuse to your jawbone before returning to our office to have your personalized denture secured into place.
Am I a Candidate for Implant Dentures?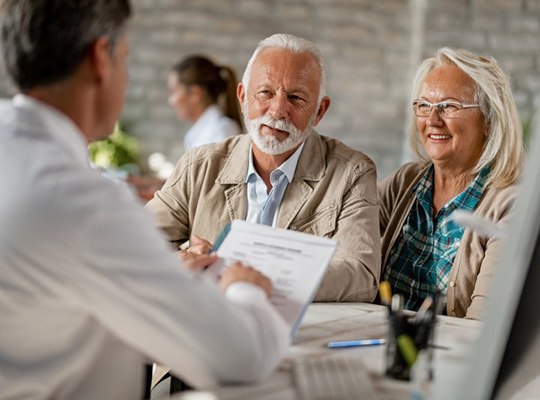 Most generally healthy adults who wish to replace an arch of teeth qualify for implant dentures. Even if you don't at first, certain preliminary procedures can make you eligible for dental implants in Parma Heights later on. Using advanced dental technology, our dentists will examine your oral cavity closely. In general, you'll need these qualities to be considered a good candidate for implant dentures:
No signs of tooth decay or gum disease – If we detect these issues, we'll need to perform tooth extractions or periodontal therapy before dental implant placement.
Good overall health – You should be free from medical conditions that could complicate surgery or healing.
Strong jawbone – Dental implants need adequate healthy jawbone tissue in order for them to be able to support a denture.
Benefits of Combining Dentures & Dental Implants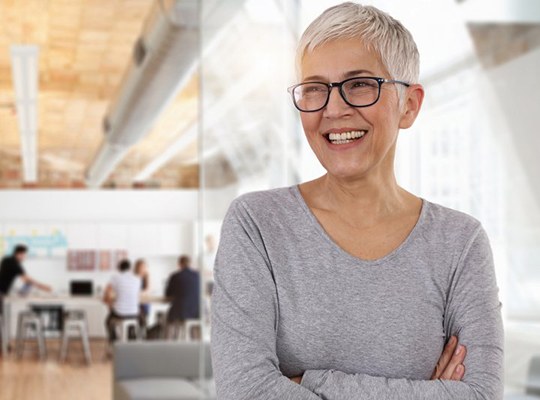 Implant dentures are a greater investment than conventional dentures, but their benefits make them worthwhile. These benefits include:
The ability to eat your favorite foods without worrying that your denture will slip around.
More chewing power, enabling you to maintain a nutritious diet with ease.
Prevention of the jawbone deterioration that tends to occur after tooth loss.
Easy maintenance that improves oral health.
Results that can last for 30+ years with the right care.