February 5, 2018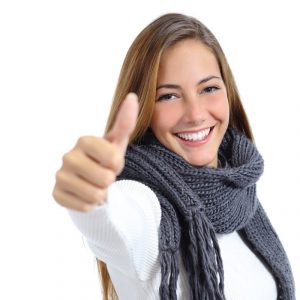 When you have a damaged smile, you know that your top priority is to fix it. You can't enjoy your favorite foods and sometimes you an be subject to unnecessary dental pain.
Your dentist knows that damaged teeth can be uncomfortable and unwanted. That's why many dentists offer CEREC in Parma Heights for a quicker, more convenient solution to tooth loss. Learn more about how CEREC dental crowns are a better alternative for repairing smiles compared to traditional crowns here.
When is it necessary to get a dental crown?
There are several reasons why your dentist may recommend having a dental crown placed, including:
Tooth decay that's too large for a traditional filling.
Broken, cracked, or severely worn-down teeth.
Replacing a missing tooth with a dental implant.
Supporting a dental bridge placement.
Improving the appearance of a misshapen or dark colored tooth.
What is it like to get a dental crown placed?
If you're familiar with dental restorations, placing dental crowns can be an inconvenient, messy process. You'll kick off the process by visiting our office for a dental exam so that your dentist can evaluate the health of your mouth. If your dentist concludes that a crown is best for restoring and/or correcting your smile, they will schedule another visit to prepare your tooth and create your personalized dental crown in Parma Heights.
After your permanent crown is created in a lab separate from your original office, it can be weeks or even months before your permanent crown is ready. No one wants to wait that long just to have their crown created, plus have to return to have them placed, right? That's why many prefer advanced CEREC technology.
What are the benefits of CEREC dental crowns?
CEREC dental crowns are much better than traditional crowns in many ways. Here are just a few benefits to consider.
Faster Results.
Instead of having to come back for numerous visits, your dentist will utilize the technology available to virtually sculpt and create your lifelike dental crown all in a single dental visit.
High-Quality Results.
The digital imaging gives us the confidence we need to make sure your dental piece fits your mouth perfectly. Since it's completed in one visit, you can have your crown adjusted if needed while you're in the dental chair.
A Long-Lasting Solution.
The professional grade materials can last years, especially when cared for and maintained correctly.
They're Not Messy at All.
Traditional crowns required patients to have impressions done of their teeth by using a messy elastic material. Since CEREC is all-digital, your dentist creates the dental restorations based on 3D images rather than impressions.
More Attractive Results.
The restorations produced by CEREC are created from high-quality tooth-colored materials to perfectly match your teeth, blending seamlessly among your natural smile.
Do you need a tooth to be restored—and fast? Find a dentist in Parma Heights that offers advanced CEREC technology!
---
About Our Office
At Advanced Dental Center, we know how busy our typical patient's schedule is—and we don't want to take up too much of your time for you to receive the dental care you need. That's why we provide advanced services to make every appointment more convenient, quick, and effective for you. Learn more by contacting our office today!
Comments Off

on Why Is CEREC in Parma Heights so Effective for Tooth Repair?
No Comments
No comments yet.
RSS feed for comments on this post.
Sorry, the comment form is closed at this time.