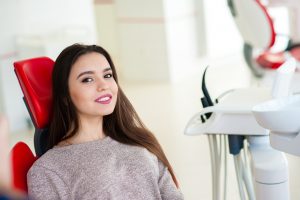 When you're making a big decision, like buying a car, you wouldn't give up your money without taking a test drive, right? Essentially, dental consultations are an important part of the decision process both for the patient and for the dentist to decide if you're a good candidate for certain services, like dental implants in Parma Heights.
Learn more about the critical part that consultations play in dental care and the relationship that patient's build with dentists!
Are Dental Consultations Really That Important?
When you're considering getting dental work of any kind, a consultation is key to beginning your treatment or procedure. It's literally the very first step that you need to complete to move forward.
Whether your potential treatment or procedure could be painful, invasive, or complex—or not—your dentist will take consultations as an opportunity to explain what you can expect before, during, and after the treatment or procedure. This is also a great time to talk about any fears or concerns that you may have with receiving dental care.
What Are the Important Parts of a Consultation? What Can You Expect?
Here are some of the things that you can expect to discuss when meeting with your implant dentist in Parma Heights:
Explore Options for Treatment – If you and your dentist already know of your existing oral health problems, this is the perfect time to address them and find a solution. But if you're still addressing newer concerns, this is the time to explore a variety of services to find what fits best for you.
Understand Your Treatment In and Out – When you finally choose a treatment or procedure, your dentist will walk through the entire process from beginning to end with you so that you know what to expect.
Explore Your Qualifications – For your safety, your dentist will make sure that you're a safe candidate for the potential service you're planning to receive. Be sure to discuss medical history, existing conditions, and medications you currently take.
Discuss Financial Options– Whether you have dental insurance benefits or not, your dentist will discuss the cost of your procedure and treatment. Our office is more than happy to help you explore financial options to get you the best deal on your dental care.
When you choose to meet with your dentist for a consultation, you're starting your journey to better oral health. Don't hesitate to meet with your dentist today!
---
About Our Office
At Advanced Dental Center, our patients start building relationships with our team and dentists from the moment they give us a call! Just scheduling your initial consultation—whether it be for a general hygiene appointment or more complex dental implants—is a positive experience. Give us a call today to find out for yourself!