October 31, 2020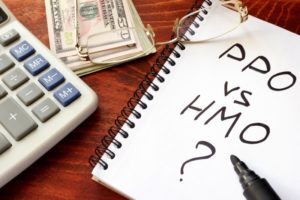 Do you know whether you have an HMO or PPO dental insurance plan? Are you even sure what that means? Navigating dental insurance can sometimes be like learning a different language. It can be overwhelming, and without anybody to help guide you through the process, you may lose out on benefits that you didn't know you had because you weren't familiar with your plan's coverage. Read on to learn about the different types of dental insurance in Middleburg Heights and how that impacts what dentist you can see.
Notable Differences Between HMO & PPO Plans
When you compare HMO and PPO dental insurance plans, there are a few important features that distinguish one from the other. HMO stands for Health Maintenance Organization, which restricts coverage to a determined group of dentists, known as a network. If you have an HMO, you must see these providers in order to get coverage from your insurance. PPO stands for Preferred Provider Organization, which means that you can see any physician of your choosing, and you aren't restricted by your insurance company.
In-Network vs. Out-of-Network Coverage
Both PPOs and HMOs come with drawbacks, but it's important to weigh what pros and cons are most important to you. For example, PPO plans are usually more expensive, but they provide you with the freedom to choose a dentist that you trust and want to go to, whether they're in or out-of-network. On the flip side, HMO plans are usually more affordable, but they will only cover you seeing an out-of-network provider in the case of an emergency, or when it's required by law.
Covered Dental Treatments for HMO & PPO Plans
Whether you have an HMO or PPO plan, most dental insurances operate based on a 100-80-50 structure. That means that they may cover 100, 80, or 50 percent of the following services:
Preventive treatment dental care, like checkups and cleanings, X-rays, fluoride treatments, and sealants are typically 100 percent covered by insurance.
Fillings, root canals, and tooth extractions are typically partially covered by PPO and HMO plans after your deductible is met.
Crowns, bridges, dentures, and oral surgery procedures may be covered up to a certain amount, depending on your plan's specific coverage.
Braces and orthodontic treatments may be covered by HMO and PPO plans up to a certain age.
The best way to learn what your individual plan covers, no matter whether it's an HMO or PPO, is to contact them directly.
Now that you know the difference between and HMO and PPO plan, you can find a dentist that works with your insurance to maximize your benefits and help you save from out-of-pocket expenses. To learn about whether your dentist accepts your plan, contact them directly!
About the Author
Dr. Caroline Salib is passionate about providing accessible and convenient dental care for patients of all ages. She is certified to provide several services, including BOTOX TMD therapy and hard tissue laser treatments. She accepts both in and out-of-network dental insurance and is dedicated to helping maximize her patients' benefits and allowing them to get the most out of their insurance investment. For questions about your coverage or to schedule an appointment, visit Advanced Dental Center's website or call 440-885-5354.
Comments Off

on HMO vs. PPO: Which Dental Insurance Plan Do You Have?
No Comments
No comments yet.
RSS feed for comments on this post.
Sorry, the comment form is closed at this time.