July 14, 2021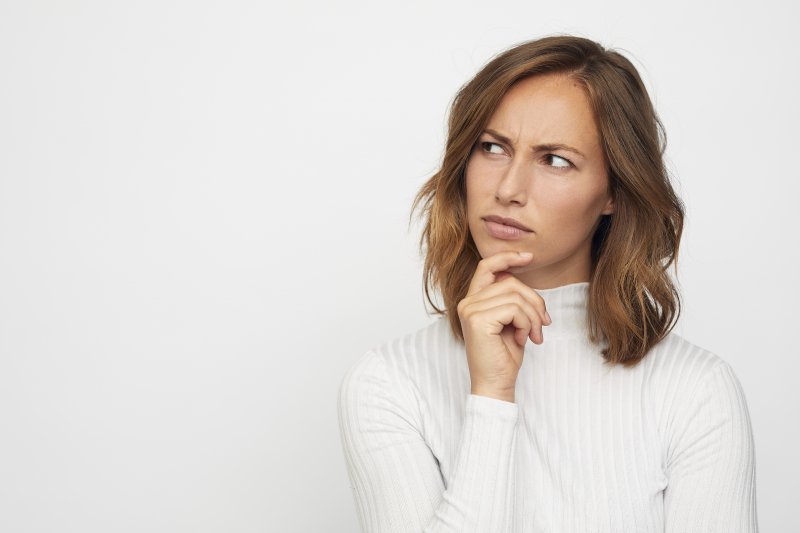 Has your dentist recently informed you that you need a dental crown or filling? You might be wondering what the difference is between the two. After all, they both restore the function and aesthetic of your teeth, so they can't be that different – right? It may surprise you to learn that they each have a unique purpose and are not as interchangeable as you may think. Read along as your dentist in Parma Heights explains the difference between dental crowns and fillings.
Dental Crowns
A dental crown, or cap, is placed over a damaged or decayed tooth to restore its size, shape, and function. It's cemented into place over an entire tooth from the gum line up to its chewing surface. Dental crowns do not require special care beyond the standard brushing and flossing and can last anywhere between five to fifteen years!
Here's a quick overview of the restoration:
Often used to treat severe tooth decay or damage
Covers and strengthens the tooth
Requires dental impressions
Dental Fillings
Dental fillings are made up of one or several materials (i.e., metals, plastic, glass, or more) and are used to repair or restore teeth. One of the most popular uses is to "fill" an area of your tooth that your dentist has removed because of decay, or a cavity.
Here's a quick overview of the restoration:
Often used to treat minor tooth decay or damage
Fills in the tooth
No dental impressions needed
When Are Crowns Recommended?
Dental crowns are usually recommended for patients with severe tooth decay or damage. Basically, if the structural integrity of your tooth has been compromised, then your dentist will suggest a dental crown. When a tooth is damaged beyond repair, it can't be fixed with a single filling. Since a root canal can harm the structure of your tooth, it's best to try and restore it with a crown before your condition worsens.
When Are Fillings Recommended?
Dental fillings are often recommended for patients with minor decay or damage. If you have a small cavity, your dentist can remove the decayed area and fill it with a composite resin material that looks just like your natural tooth enamel. Fillings can also be used to repair small chips or cracks in your teeth. Unlike dental crowns, they only require a single visit with your dentist. And because they're so natural-looking, you can smile with confidence as soon as you leave the clinic!
As you can see, both restorative treatments are used for different situations to repair teeth. Since they each have unique benefits, consult with your dentist to determine the best procedure for your smile!
About the Practice
At Advanced Dental Center, our goal is to provide you with high-quality, personalized, and compassionate dental care beyond what's anywhere else. We use advanced technology and lifelike restorations to give you a smile you can proudly show off. If you think one or more of your teeth need repair, we can restore the appearance and functionality of your grin with crowns or fillings. Visit our website or call (440) 885-5354 to schedule an appointment.
Comments Off

on What's the Difference Between Dental Crowns and Fillings?
No Comments
No comments yet.
RSS feed for comments on this post.
Sorry, the comment form is closed at this time.