December 8, 2017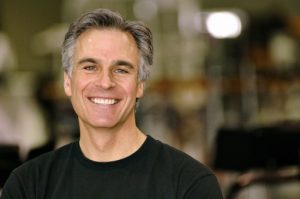 Dental implant supported tooth replacement is a multiphase treatment that doesn't just replace lost tooth structure it completely restores the natural form and function of a damaged smile whether you're missing one tooth or a full row of teeth. Keep reading to learn more about what makes the dental implant supported tooth replacement process so unique. Schedule a dental implant consultation with a trusted dentist to find out more about your tooth replacement options.

1 – Preparation
The key to dental implant supported restoration is the use of implant posts to replace lost root structures. During your dental implant preparation, a surgical plan is created to determine where each implant post will be placed. Before we can successfully complete dental implant placement, some patients need to undergo one or more additional preparatory procedures. This can include tooth extractions or bone and soft tissue grafting. In some cases, we may be able to place the dental implant on the same day as tooth extraction, but bone and soft tissue grafting necessitate one or more additional appointments prior to the second phase of treatment.
2 – Implant Placement
The dental implant placement procedure is what most patients worry about, but it's actually a simple process. The dentist makes an incision in the gum line where the implant post will need to be placed. Then, the implant post is positioned according to the treatment plan. Protective caps are attached to implant posts to allow them to heal while maintaining the shape of the gums necessary to place the attachment pieces that will be used to connect the replacement tooth or teeth.
3 – Osseointegration
Osseointegration is the name of the process that allows the dental implant to fuse with the gums and supportive alveolar bone tissue. This is the process that makes dental implants so beneficial to oral health, allowing them to mimic the lost tooth roots. Osseointegration can take three to six months depending on the individual patient.
4 – Restoration
The final phase of dental implant tooth replacement is the creation and placement of your prosthetic tooth or teeth. If you choose to visit a specialist for your dental implant placement, it's important to make sure your dentist and specialist work closely to create a seamless treatment plan. The restoration process can typically be completed in two visits, one for the design of the prosthetic and a second for the prosthetic to be attached. During the design visit, abutments are attached to the implant posts that will be used to anchor the restoration to the dental implants.
Meet the Advanced Dental Center Team
If you're looking for a dental implant supported tooth replacement provider in Parma Heights or surrounding communities, look no further than Advanced Dental Center. We are dedicated to offering patients the care they need to achieve and maintain their optimal level of oral health, and that includes dental implant supported tooth replacement. If you want to learn more about your tooth replacement solutions, don't wait another day. Call the Advanced Dental Center team in Parma Heights to schedule your dental implant consultation.
Comments Off

on 4 Phases of Dental Implant Tooth Replacement
No Comments
No comments yet.
RSS feed for comments on this post.
Sorry, the comment form is closed at this time.