September 8, 2015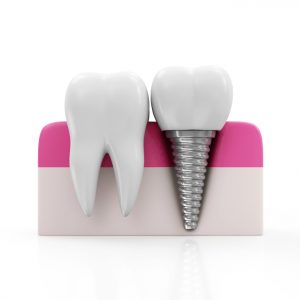 Missing teeth can put a damper in anyone's smile. It's an embarrassing thing for many people to deal with and can become a major health issue down the road. How long it takes for diseases to develop, time will only tell. What you should know is that at some point a disease will develop and will cause major problems for the rest of your mouth. You see, the open spaces left by missing teeth aren't just unfortunate to look at – they can alter the functionality of your smile as well as invite all sorts of harmful bacteria to the exposed area.
We're here to tell you that you can fix missing teeth for good with dental implants. They're the cost-effective and comfortable alternative to past missing-teeth treatments like dentures and bridges. When you come to our office in Parma Heights, OH, you'll be treated to some of the top restorative dentistry services available. Missing teeth are nothing to laugh about, which is why we're committed to bringing you a smile that's gorgeous and functions the way it should. We have dental implants Middleburg Heights, Strongsville and other residents can enjoy.
(more…)
Comments Off

on Are You a Candidate For Dental Implants? Find Out!