October 19, 2018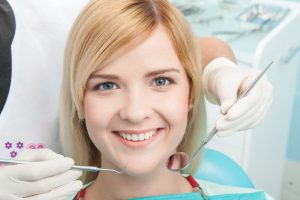 Fall and winter bring with them the holidays. Filled with exciting parties and gift giving, it's a busy time of year. The last thing on your mind is likely to be calling your dentist in Parma Heights for an appointment, but here why that's important to think about right now.
Use it or Lose it!
To understand why now is the perfect time to maximize your insurance benefits, you first must understand how dental insurance works. Most plans utilize a calendar year system  where benefits start in January and end in December. This means that any unused benefit dollars for 2018 will run out in December since those dollars don't roll into next year's benefits.
Most plans have a yearly maximum amount that they will pay for treatment ranging from $1000 to $2000. This is the amount that is lost if you don't use your dental benefits.
Take Advantage of Your Preventive Benefits
Preventive care, which is your cleaning and checkup appointments every six months, is so important for helping you avoid bigger problems in the future. Your dentist can detect concerns such as tooth decay, gum disease, and cavities very early on during your routine examination, allowing you to have the opportunity to treat these concerns with less invasive procedures.
For example, when decay is detected in its earliest stages it can likely be treated with a dental filling. If it is undiagnosed or ignored, tooth decay will progress and could reach the nerve of your tooth where it will cause a painful infection and require a more invasive procedure such as root canal therapy to treat it.
No Insurance? No Problem!
If you don't have dental insurance, your team at Advanced Dental Center offers an alternative membership plan for in-house dental insurance. This can help defray the cost of common dental procedures without the stipulations sometimes placed by traditional dental insurance plans like deductibles or waiting periods.
For one low payment, you can receive coverage for yourself and even your entire family that entitles you to preventive care at no out-of-pocket cost and discounts on various restorative services throughout the year.
Whether you have traditional dental insurance, or you're interested in the in-house dental plan, we encourage you to contact your dentist in Parma Heights today for more information.
About Advanced Dental Center
Dr. Glenn Shtarkman and his team provide high quality dental care to patients in Parma Heights, OH. With a focus on comprehensive care delivered with a personal touch, our patients enjoy the exceptional experience they have each time they visit our office. We're here to help you get the dentistry you need in a timely manner without breaking the bank, so please call us with your insurance questions or concerns.
If you would like to contact Advanced Dental Center, we can be reached by calling 440-885-5354 or through our website.
Comments Off

on 2 Reasons from Your Dentist in Parma Heights to Maximize Your Dental Insurance
No Comments
No comments yet.
RSS feed for comments on this post.
Sorry, the comment form is closed at this time.