December 22, 2020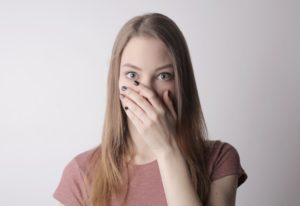 Brushing and flossing are crucial to a healthy smile; however, you also need to see your dentist regularly for a cleaning and checkup. The American Dental Association recommends visiting your dentist at least every 6 months for a preventive appointment. Unfortunately, 42% of Americans don't maintain their semi-annual visits. While there are many reasons people delay getting the care they need, it's often because they are insecure about their teeth. There isn't any reason to feel embarrassed at the dentist in Middleburg Heights. You won't face any judgment from your dental team as they help you achieve the healthy, beautiful smile you deserve.
Don't Be Embarrassed by Your Teeth
If you've had a traumatic experience at the dentist in the past, your anxieties might prevent you from scheduling an appointment. With each visit you delay, it allows dental problems to accumulate in your mouth. Over time, you might feel ashamed of the state of your smile, but there isn't any reason to fret. Your dentist understands your unique situation. Here are 4 reasons you shouldn't be embarrassed during your visit:
You Won't Face Judgement
If you've neglected your dental health or suffered trauma, you might worry you'll be criticized about the state of your teeth. While the public might react to your broken or missing teeth, you won't have to dread any disapproving looks from your dentist. They want to help correct the problem to restore a healthy, functional smile.
Your dental team has seen several cases of bad teeth over the years. No matter how horrible you think your teeth look, your dentist has likely seen worse. You won't need to have anxiety about them flinching in horror. Instead, their primary focus is to solve the problem to improve your quality of life.
Whether you have broken or missing teeth, your dentist can rehabilitate your smile. Even advanced stages of gum disease are treatable. They will use the latest technologies and treatments to rebuild or replace compromised teeth. They can treat any infections to create a healthy foundation for your new smile.
If you don't see your dentist right away, the issues in your mouth won't go away. Instead, they will continue to worsen, which can lead to even more complications. Your dentist will resolve the problems to reinstate a healthy smile and preserve your dental health. With the right aftercare, you won't need to worry about any new concerns while preventing the likeliness of a complex treatment down the road.
Don't Wait to See Your Dentist
Don't let poor dental health prevent you from getting the care you need. Your dentist will help you accomplish a smile you'll be proud to show off.
About Advanced Dental Center
Advanced Dental Center provides comprehensive services to help each patient achieve a healthy smile. From preventive care to full-mouth reconstruction, they offer the advanced treatments you need while keeping your integrity a top priority. Contact our office today to schedule an appointment.
Comments Off

on Don't Be Embarrassed to See Your Dentist
No Comments
No comments yet.
RSS feed for comments on this post.
Sorry, the comment form is closed at this time.