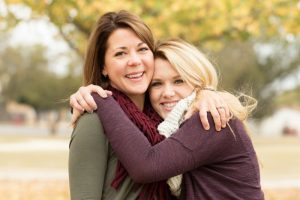 Straightening teeth has never been easier thanks to treatments like Invisalign in Parma. They're designed to work with a wide variety of people, but teens tend to be a large portion of that group. However, that doesn't mean they can't work incredibly well for adults also! Many adults who want to straighten teeth due to orthodontic relapse can do so easily with Invisalign.
Of course, that begs the question: does age matter when using clear aligners? A dentist explains today.
The Factor That Really Matters
Contrary to popular belief, it's not the age of the person trying to straighten teeth that matters. Instead, people should be concerned about their bone density. Bone density has the potential to influence the success of your treatment. For this reason, the dentist will examine your bone if you are older in order to prepare for issues, should they arise.
It's true that older patients are more likely to run into issues since they usually have lower bone density than younger patients. However, that doesn't mean all teeth will have an issue when shifting. Invisalign is a very customized treatment that's unique to every patient. That's why having a consultation before you start treatment can make a big difference.
What Older People Can Expect
In some cases, older people pursuing Invisalign may need to wear them for a bit longer than the average patient. While this is not necessarily true in all cases, it's something people should be aware of when they start treatment. This is more so because younger mouths are typically healthier, and therefore more susceptible to shifting when put under pressure.
Keep in mind that if you practice regular oral care, visit the dentist regularly, and don't have any problems with your bone density, then you can easily wear clear aligners for the same amount of time as someone much younger.
Dedication is Key to Success
While younger people are usually better equipped to achieve the best results with Invisalign, they aren't guaranteed to get results just by wearing them occasionally. Aligners still require a large amount of dedication, which is why treatment may not be recommended for younger teens. The aligners need to be worn for 20 to 22 hours in order to achieve optimum results.
Adults may be more likely to take this treatment seriously, especially if they have crooked teeth as a result of orthodontic relapse. The longer the retainers are worn, the faster treatment will be. While this depends on the severity of your case, you can still achieve straighter teeth in eight months rather than 12 if you're dedicated enough to wearing the aligners.
Whether you're old or young, don't miss your window to straighten teeth! Schedule a consultation with your cosmetic dentist in Parma today!
About the Author
Dr. Glenn Shtarkman earned his dental degree from the Case Western University's School of Dental Medicine. Thanks to his specialty in cosmetic dentistry, he's able to help patients achieve the best smile possible with Invisalign. To learn more about the process or about his practice, contact him through his website.